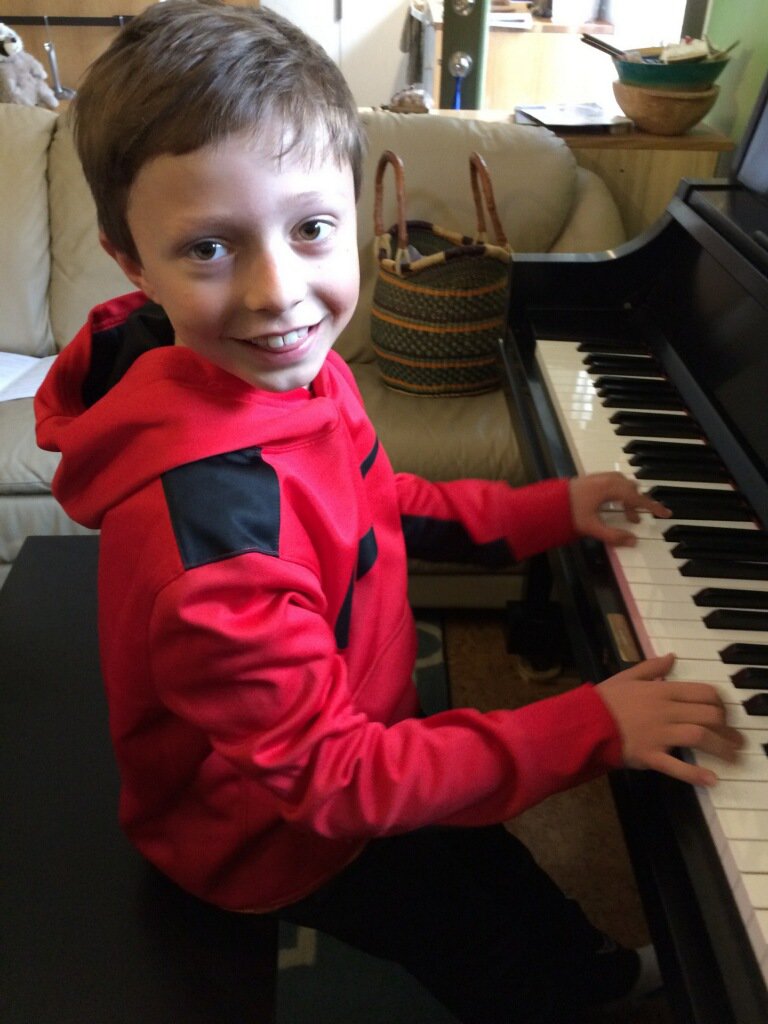 Practice Tips
At-home practice is essential to success. We not only teach students how to play piano, we teach them how to practice. Students leave every lesson with a written outline of what and how to practice in the coming week.
As a general rule:
Students should practice at least five days a week.
It's more beneficial to practice in small increments on a daily basis, than to cram it all in at the last minute.
For most students — adult and older children alike — practice sessions should run the length of their lesson time: 30 minutes if lessons are 30 minutes, 45 minutes for 45-minute lessons, and so on.
For younger students (ages 5 and 6), 20 minutes is ideal, either all at once or in two 10-minute blocks depending on the child's interest and attention span.
Many children benefit from a parent or adult mentor sitting nearby as they practice, helping with the assignment, as needed, or simply encouraging their effort. This is especially true for younger children and those just beginning lessons.